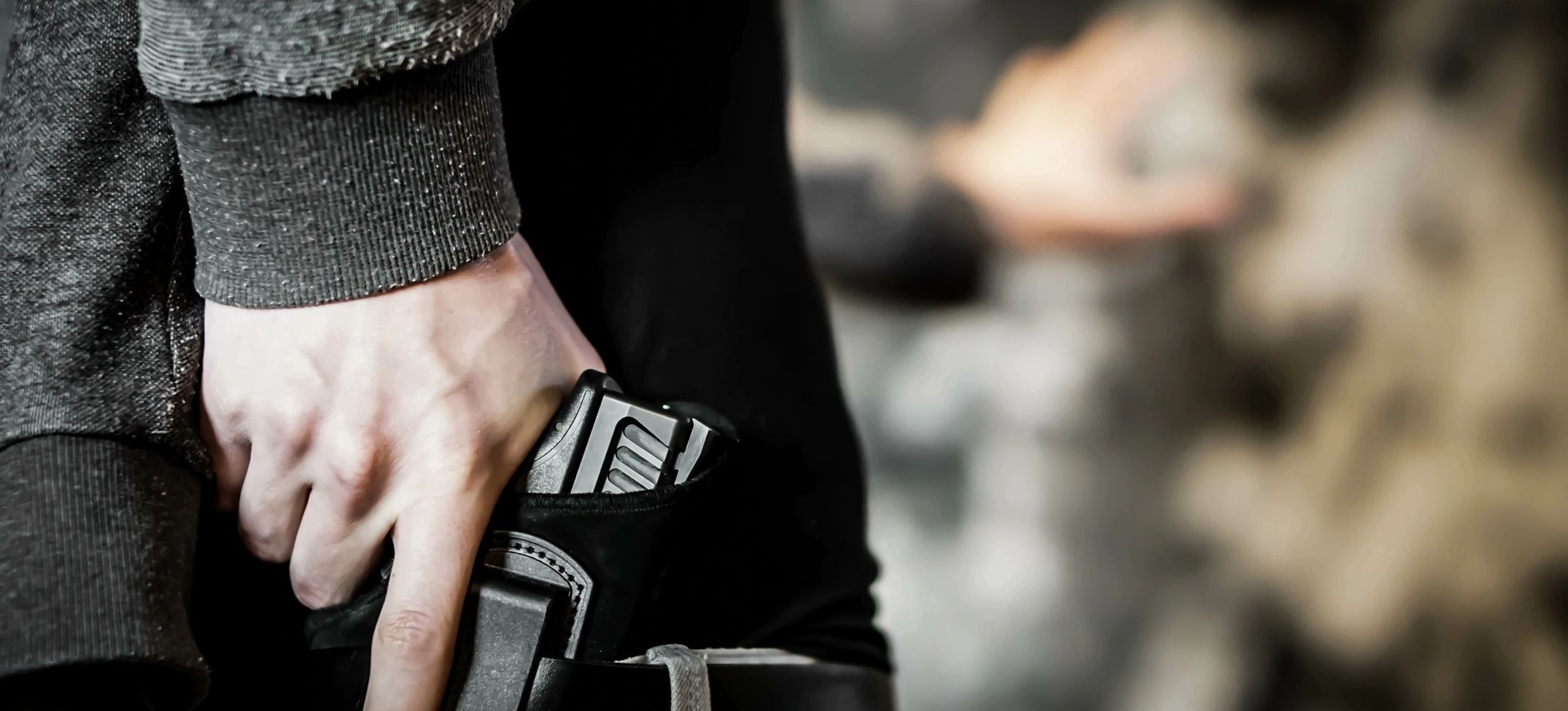 Defensive Shooting & Home Protection
This training course is for law-abiding adult citizens, as defined by applicable federal, state, or local law. This advanced course teaches you the basic knowledge, skills, and attitude essential to the safe and efficient use of a handgun for the protection of self and family. It provides useful information on the law-abiding individual's right to self-defense. This course is much more than just a routine shooting course. It is important that participants have sufficient maturity and life experiences to be able to assess various situations and make mature decisions.
Students must be experienced shooters able to show mastery of the basic skills of safe gun handling, shooting a good group, and drawing from a concealed holster.
**IF IN THE CLASS YOU ARE NOT PROFICIENT AT DRAWING FROM YOUR HOLSTER OR THE FUNDAMENTALS OF SHOOTING WE WILL ASK YOU TO LEAVE AND APPLY YOUR MONEY TO A FUNDAMENTALS CLASS.  INSTRUCTORS WILL HAVE THE FINAL DECISION!**
This course is an intensive 4-hour course on the range where you the student will be expected to shoot approximately 400 rounds of ammunition. Students are responsible for their ammunition, the requirements are a minimum and can be exceeded so bring some extra ammunition if possible. You will learn basic defensive shooting skills, strategies for home protection, responding to a violent confrontation, and the use of firearms within the law.
Course Outline:
Introduction to Defensive Shooting
Best Practice, Situational Awareness, and Strategies for Home Safety
Firearms and the Law: Use of Deadly Force
The Aftermath of a Deadly Encounter
Range Safety
Range Drills and Live Fire Exercises on the Range
Course Review and Examination
Students will receive:
Electronic copy of Concealed Carry and Home Defense Fundamentals
Course Completion Certificate
Required for Course:
Handgun
Ammunition – 400 rounds
Extra Magazines – 1
Magazine Pouch – 1
Eye & Ear Protection
Holster
Range Bag
Close-toed Shoes
Flashlight
Thick Belt
Length of Course: 4 hours
Proof of shooting experience can be one of the following:
Florida Concealed Carry Permit and passing a pre-course assessment
Basic Pistol Course Certificate and passing a pre-course assessment
Pistol competitive shooting qualification card
Military DD 214 with pistol qualification
Time: 8:00 AM to 12:00 PM or 4:00 PM to 8:00 PM
Location: American Police Hall of Fame Shooting Center
6350 Horizon Dr.
Titusville, FL 32780
Cost: $115.00 per person.
**IF IN THE CLASS YOU ARE NOT PROFICIENT AT DRAWING FROM YOUR HOLSTER OR THE FUNDAMENTALS OF SHOOTING WE WILL ASK YOU TO LEAVE AND APPLY YOUR MONEY TO A FUNDAMENTALS CLASS.**