BASIC TRAINING:
Concealed Carry Fundamentals
Basic Pistol Fundamentals
Basic Rifle Fundamentals
Basic Hand-to-Hand Fundamentals
Range Safety Office
Countering Mass Shooter Threat
Emergency First Aid Fundamentals
TACTICAL TRAINING:
Law Enforcement & Military TeamTactics & Survival Skills
Executive/VIP ProtectionOperations
Tactical Entry Operations
High-Risk Raid
Tactical Training Camp
Hand-to-Hand Training
Vehicle Counter Carjacking
Vehicle Interdiction
Edged Weapons Training
Response to Active Shooter Situation
Force On Force Firearms Training
RSD Pistol Defensive Shooting Fundamentals
RSD Firearm Transition to Edged Weapons Training
Shootings Decisions & Target Identification
In-Custody Combat Shooting
Defensive Baton
Gun Disarm & Defense
Edge Weapon Disarm & Defense
Impact Weapons Disarm& Defense
Gun Retention
Handcuffing Techniques
Taser Certifications
Counter-Improvised ExplosiveDevices (CIED)
Vehicle Bomb Searches
Tactical Submachine Gun
Contact Shooting
Fighting Skills with Guns
Knife & Counter-Knife Fighting Techniques
Advanced Shotgun Techniques
Shooting on the Move
Engaging an Adversary WhileWounded
Tactical Operators Driving
Anti-Terrorism Techniques
Trauma Combat Casualty Care
PRODUCTS:
Firearms
Ammunition
Body Armor
Restraints
Batons
Riot Gear
Our trainers take or collaborate on a minimum of five training classes a year with some of the best instructors and agencies in the world. This assures their professional knowledge and expertise are always top-notch and up-to-date!
Free HR 218 Certification to show our support of law enforcement.
Customer satisfaction is our number one goal!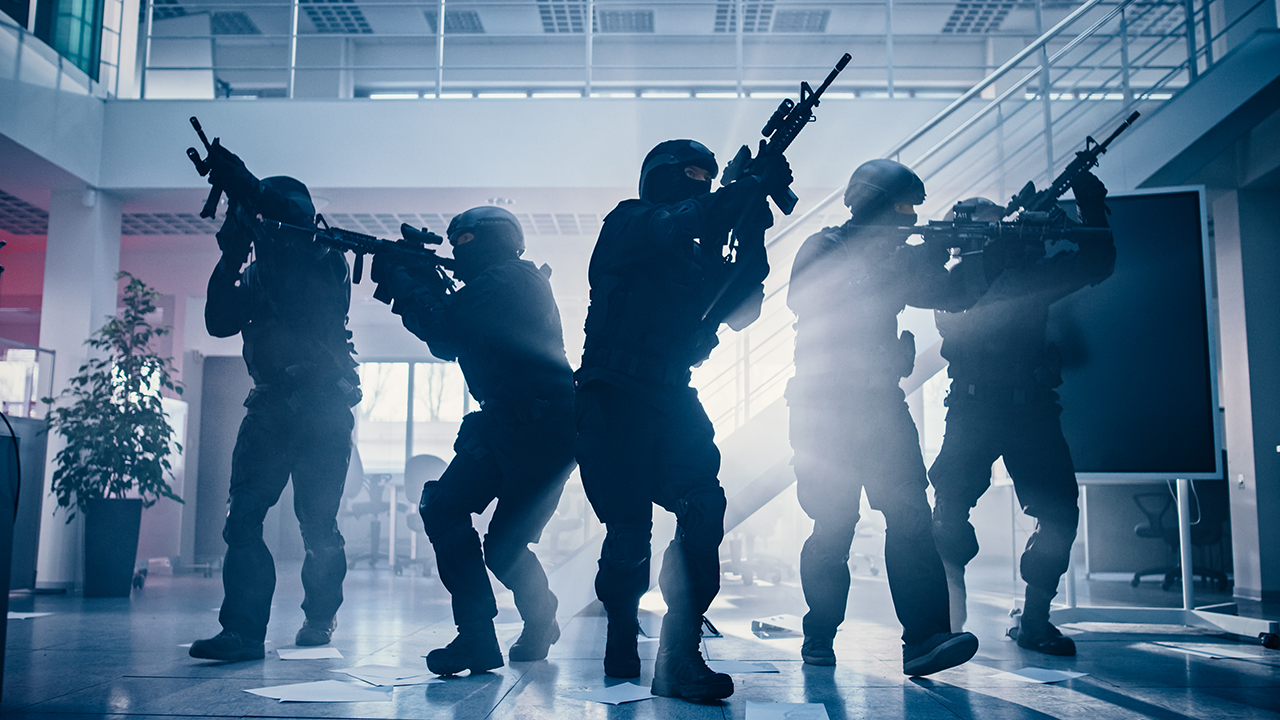 CAGE: 9ANZ0
UEI: NQ5XKKMET1Q5
DUNS: 07-919-7897
Gov. Business POC: William Stasak
Phone: (321) 735-9842 Ext. 2001
Work Area: Nationwide FL (HQ), adjunct in NV & AZ
Socio-Economic: Self-Certified
* Small Disadvantaged Business
PRIMARY NAICS & PSC CODES
423910 – Sporting & Recreational Goods & Supplies Merchant (P)
332994 – Small Arms, Ordnance, & Ordnance Accessories Manufacturing
451110 – Sporting Goods Stores
541990 – All Other Professional, Scientific, & Technical Services
611430 – Professional & Management Development Training
611710 – Educational Support Services
1005 – Guns, Through 30mm
1095 – Miscellaneous Weapons
L010 – Technical Representative- Weapons
R499 – Support- Professional: Other
U013 – Education/training- Combat
U014 – Education/training- Security
U099 – Education/training- Other
National Aeronautics & Space Administration – Protective Services
Location: Kennedy Space Center, FL | Date: 04/2022 | Value: $12K+ Details: Sold Firearm, Body Armor, Firearms accessories, munitions
Alarm Association of Florida
Location: Plantation, FL | Date: 03/2022 | Value: Volunteer Details: Conducted Active Shooter Seminars and Training
Health First – Security
Location: Melbourne, FL | Date: 07/2021 | Value: $120K Details: Train, license, & certify security staff, sold firearms, body armor, tasers, accessories