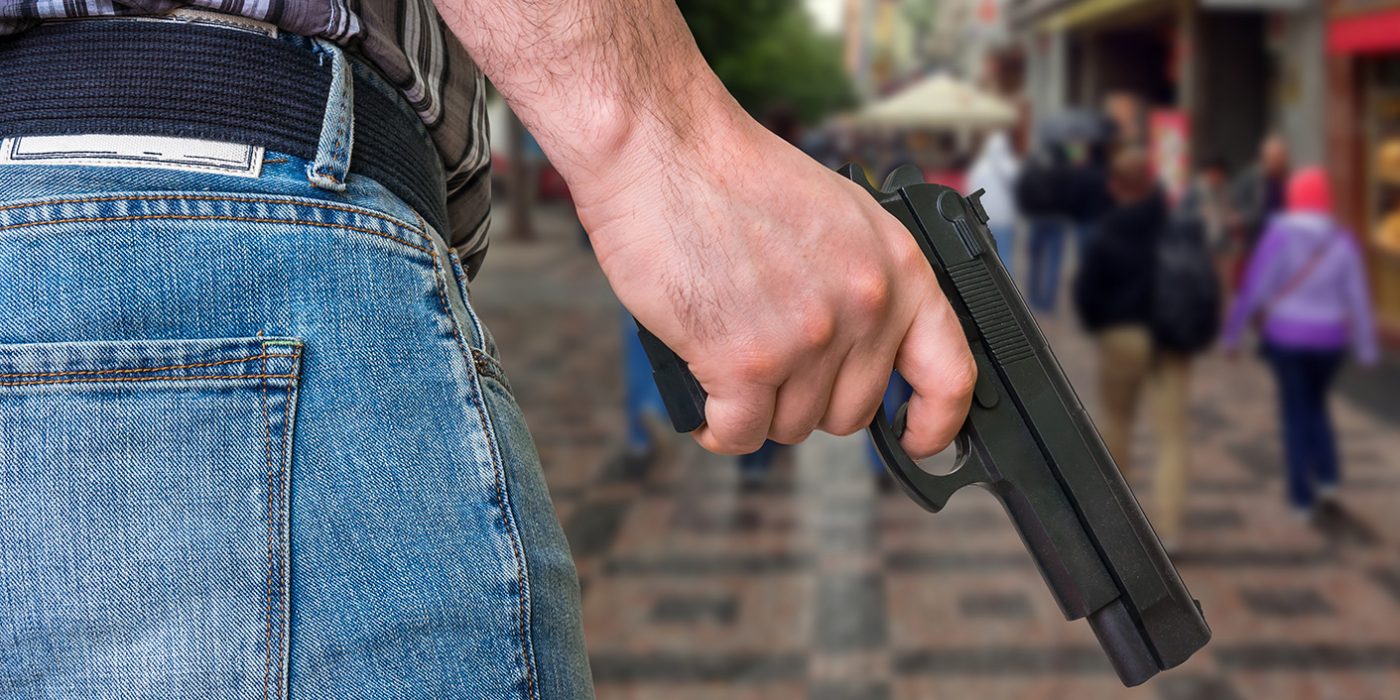 Countering The Mass Shooter Threat
In this seminar, you will gain the knowledge and learn the steps required to evaluate and protect your schools, churches, and communities from the mass shooter threat.   You'll review an analysis of data gathered from 48 mass shootings that have occurred since Columbine, to determine what can be learned from these tragedies, including whether a reduction in magazine capacity or the banning of any class of firearm would have changed the outcome. You'll also learn whether "gun-free" zones figure into the planning of these mass murderers; whether victim response at any mass shooting has made a difference; and whether "universal background checks" or other proposals by gun control advocates stand a chance of stemming the current trajectory of these shootings. This course summarizes this data with a comprehensive plan designed to eliminate the scourge of these shooters once and for all.
Since Columbine, the U.S. has experienced 48 mass shootings. The solutions proposed by gun control advocates like Barack Obama, Hillary Clinton, and others have included limitations on magazine capacity, banning of AR-15s, universal background checks, and most recently, barring individuals from purchasing firearms who are on the federal terrorist watch list or the "No Fly" list.
If we ask the question: How many of the 48 mass shootings since 1998 would have been blocked if universal background checks were required? The answer is, NONE!
Just like a reduction in magazine capacity, universal background checks are "feel good" solutions that would have had absolutely no effect on the 48 mass shootings that have occurred since Columbine. There is no evidence that they would reduce the current trajectory of mass shootings in the U.S.  This is another one of those solutions referred to as "common-sense solutions" by gun control advocates. But isn't it common sense to propose something that would make a difference?
Risk Factors
While the vast majority of individuals who come from broken homes or who have disengaged parents will never become a mass shooter, the individual should appropriately be considered at risk for violence or suicide when multiple risk factors exist. Risk factors can include:
Multiple failures academically, socially, or romantically.
Troubled, broken, or abusive home.
Disengaged parents, no responsible adult is providing oversight in their lives.
Psychotic symptoms including hallucinations and delusions
Remember, random acts of violence are just that random, so do all you can to be prepared and a responsible citizen ready, willing, and able to help protect your family, friends, and community!
Time: 9:00 AM to 1:00 PM
Location: WJS Outdoors Training Center
2137 N Courtenay Pkwy #22
Merritt Island, FL 32953
OR AT:
American Police Hall of Fame & Museum
6350 Horizon Dr.
Titusville, FL 32780
Cost: $50.00 per person.
A minimum of eight students will be required for this seminar to be held. If we have less than eight all students will be contacted and moved to the next available class.